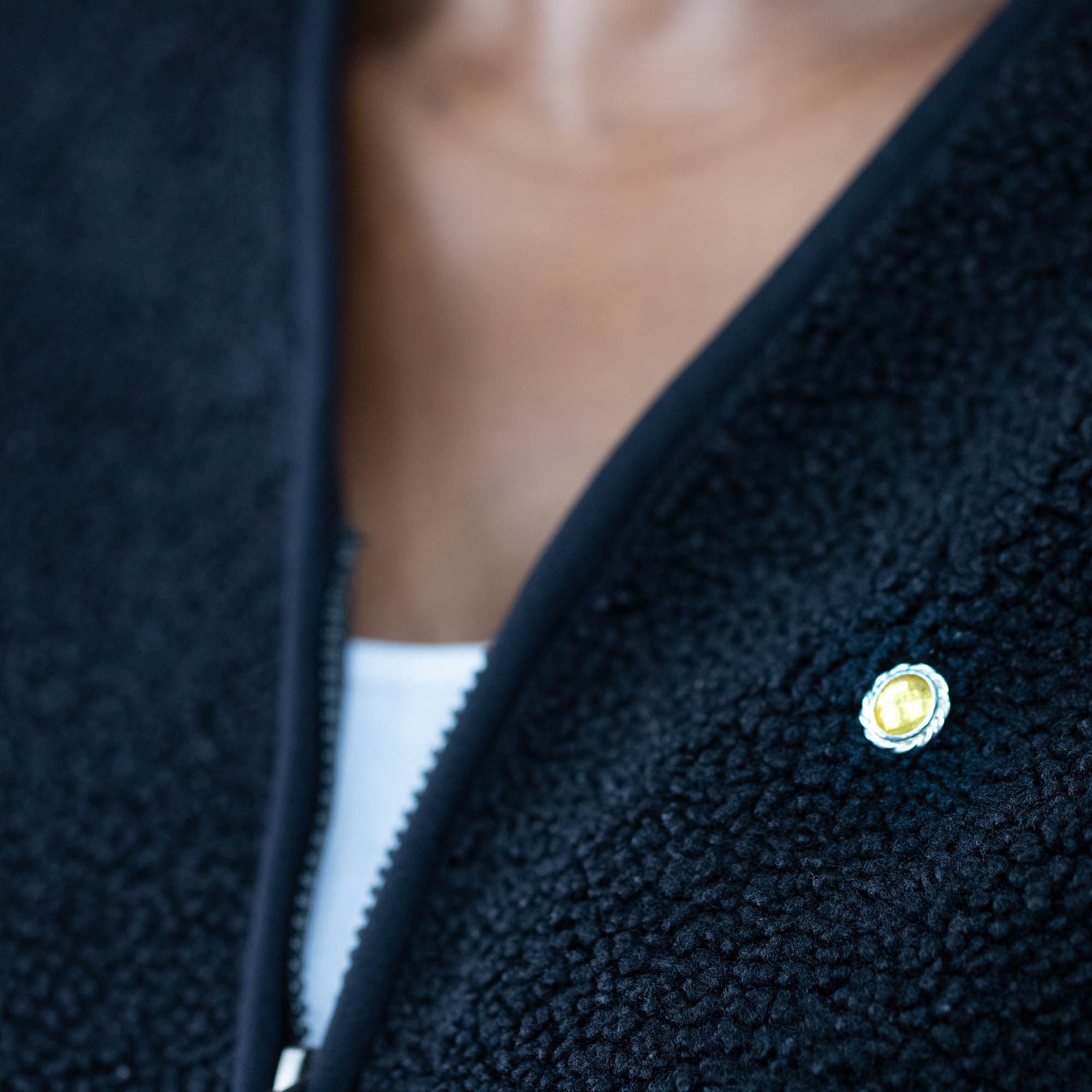 Yellow Quartz Pin
This bright and cheerful oval yellow quartz is inlaid with Keum Boo 24ct gold to add
sunshine to your day, whatever the weather. The swirling sterling silver surround sets it off beautifully. A charming piece. Perfect worn on a lapel, tie or collar.
Other colour combinations are also available, please enquire for details.
Size: Yellow quartz 12mm, pin length 39mm.
Materials: Yellow quartz, 24ct Keum Boo, sterling silver with a sterling silver pin protector.
In stock. Estimated delivery 7-10 days.