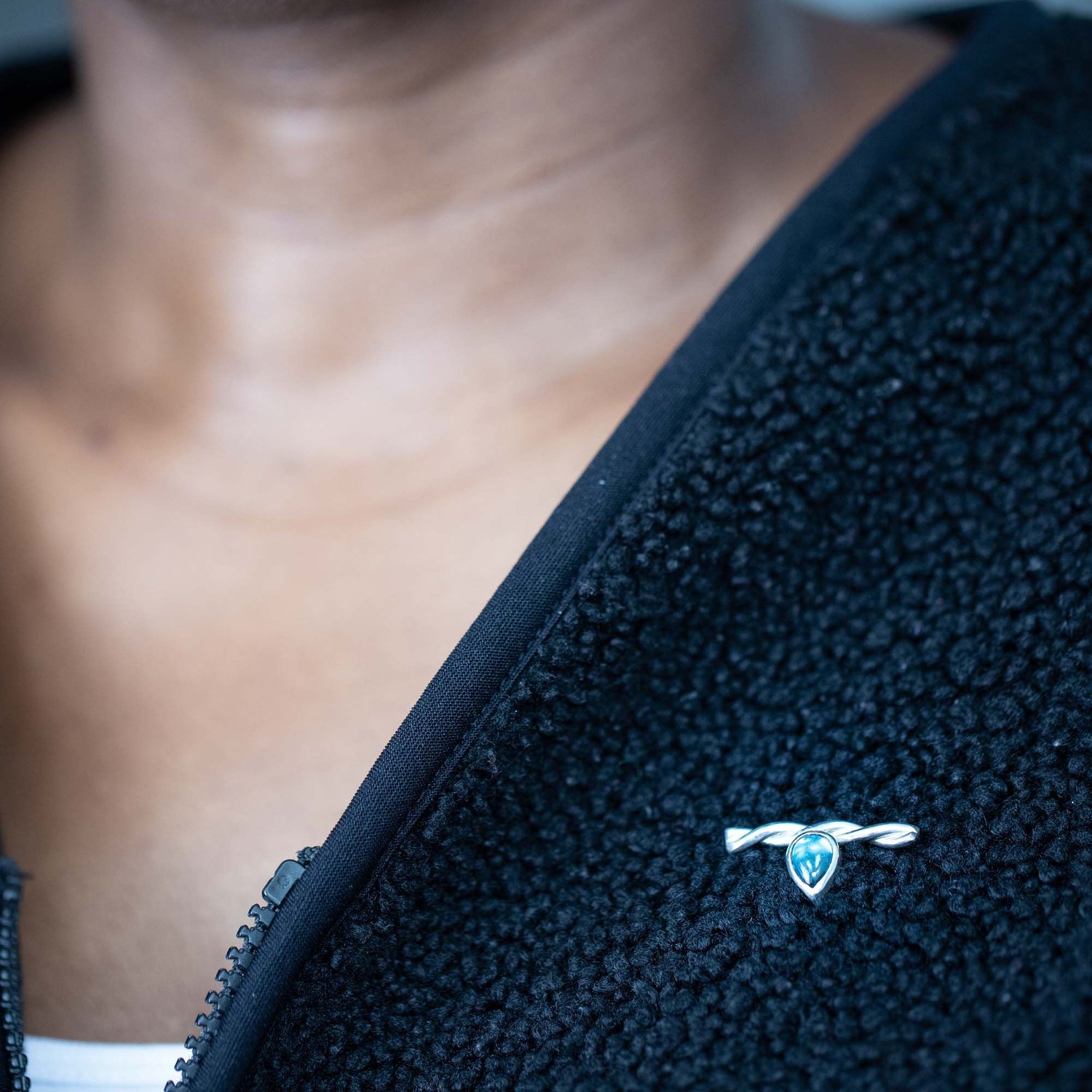 Sterling Silver Topaz Pin
This delightful one of a kind, pear-shaped topaz is set in a simple hand crafted surround, and nestles underneath the sterling silver twist. The rich blue hue of the topaz is reminiscent of the deep waters of the Caribbean sea. Perfect worn on a lapel, tie or collar.
Other colour combinations are also available, please enquire for details.
Size: Topaz 8 x 6mm, pin length 39mm.
Materials: Topaz, sterling silver with a sterling silver pin protector.
In stock. Estimated delivery 7-10 days.