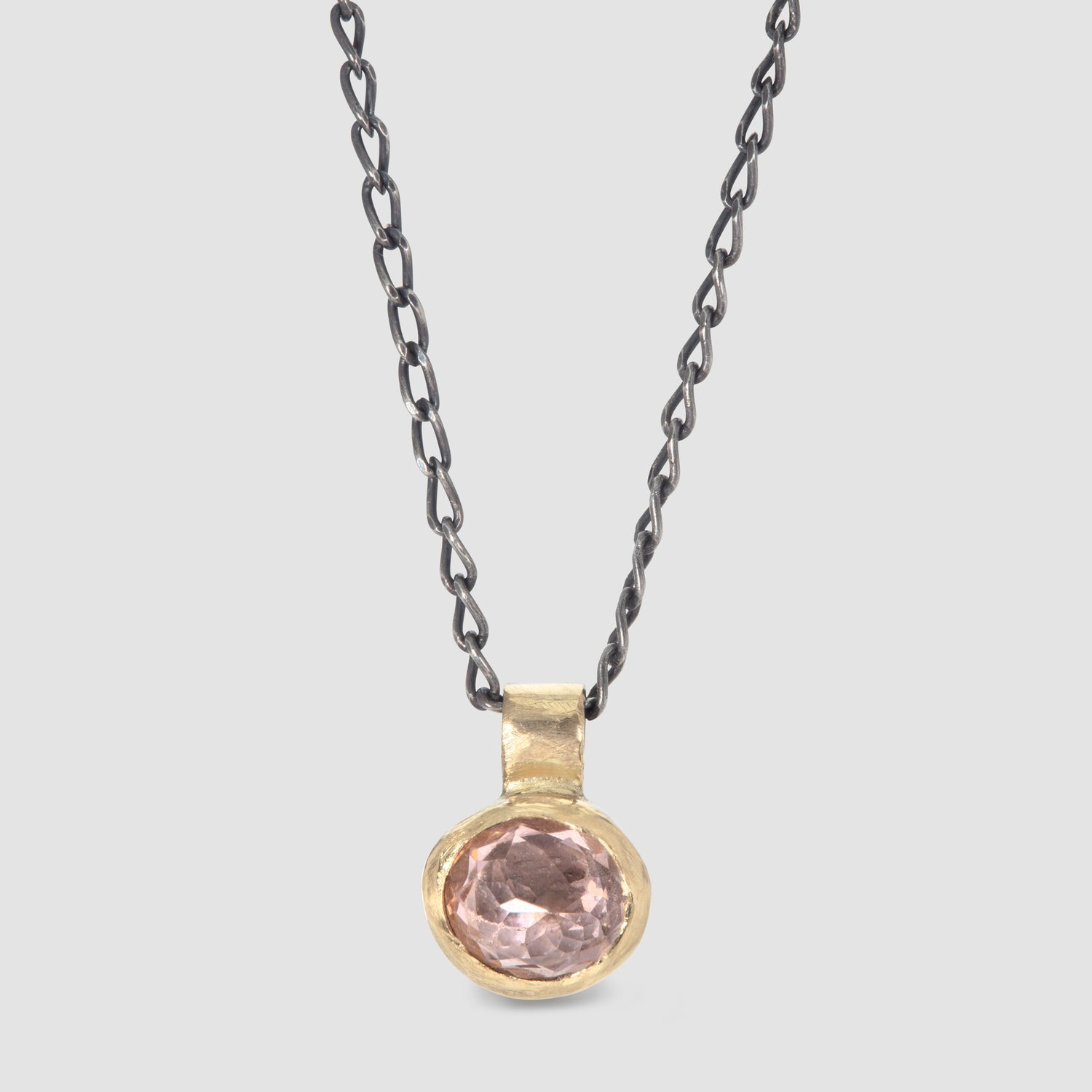 Darley Pink Tourmaline Necklace
This charming beautiful oval single tourmaline necklace, sits in a 14ct yellow gold bezel with a sterling silver back. The chain is sterling silver oxidized black with a hand forged clasp and has a length 16inch.
Ready for delivery.
Other colour combinations available – please get in touch! Estimated delivery 7 - 10 days.