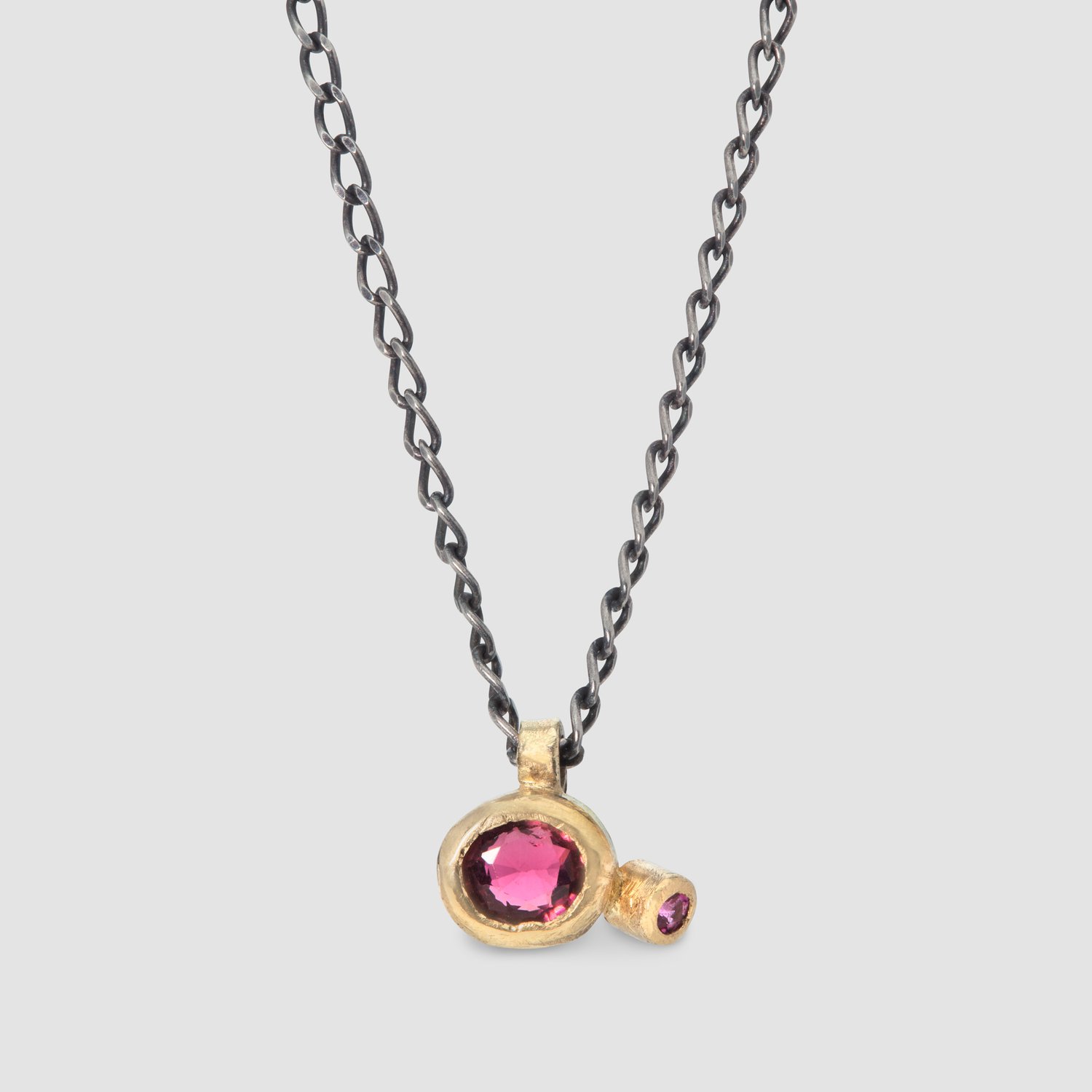 Darley Pink Tourmaline and Sapphire Necklace
A striking pink oval tourmaline with a pretty petite pink sapphire, wrapped in a simple gold surround. These gorgeous hues are dreamy together, this necklace will never fail to bring a smile to your face. Perfect for any occasion, it'll be a delightful addition to your jewellery box.
Materials: Pink tourmaline, pink sapphire, 18ct yellow gold on sterling silver back.
The chain is sterling silver oxidized black with a hand forged clasp, and has a length from 16-18 inches.
In stock. Estimated delivery 7-10 days.
Other colour combinations are also available, please enquire for details.