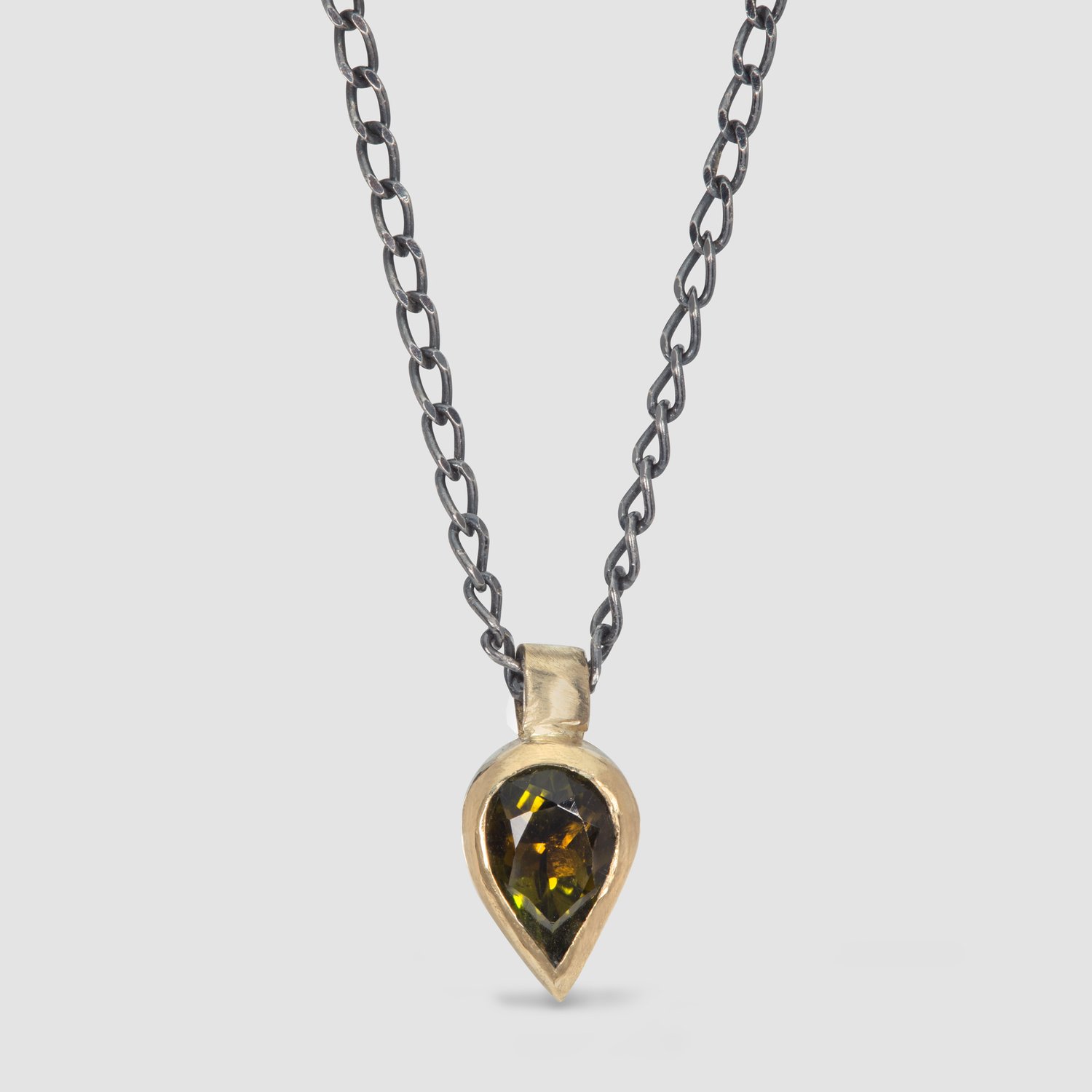 Darley Green Tourmaline Necklace
This eye-catching pear-shaped green tourmaline nestled in a simple gold surround. This shape reminds me of my travels to India, the greens and gold are stunning together. Perfect for everyday or dress up - this will work hard for you and be a delightful addition to your jewellery collection.
Materials: Green tourmaline, 18ct yellow gold on Sterling silver back. The chain is sterling silver oxidized black with a hand forged clasp, and has a length of 16-18 inches.