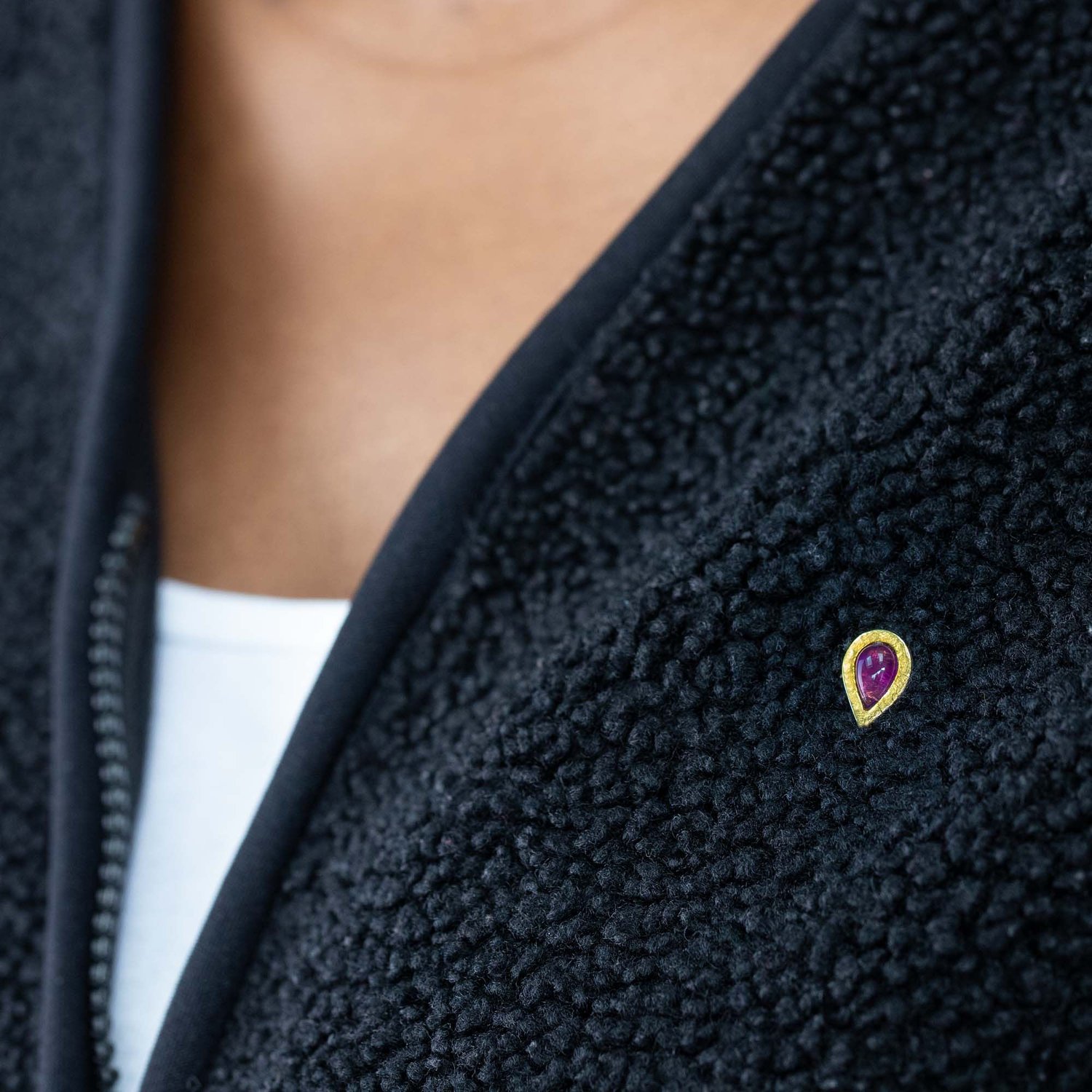 Amethyst Gold Pin
This striking, one of a kind pear shaped deep pink amethyst is surrounded by a stunning Keum Boo 24 ct gold facade. This beautiful pin always reminds us of the shapes and rich colours found on our Indian travels. Perfect worn on a lapel, tie or collar.
Other colour combinations are also available, please enquire for details.
Size: Amethyst dia 0.9mm, pin length 39mm.
Materials: Pink amethyst, 24ct Keum Boo, sterling silver with a sterling silver pin protector.
In stock. Estimated delivery 7-10 days.